Teaser Tuesdays
is a weekly bookish meme, hosted by MizB of Should Be Reading. Anyone can play along! Just do the following:
* Grab your current read
* Open to a random page
* Share two (2) "teaser" sentences from somewhere on that page
* BE CAREFUL NOT TO INCLUDE SPOILERS! (make sure that what you share doesn't give too much away! You don't want to ruin the book for others!)
* Share the title & author, too, so that other TT participants can add the book to their TBR Lists if they like your teasers!
"What chance meeting of
brush and canvas painted
the face
you see?" (Crank by Ellen Hopkins pg 2)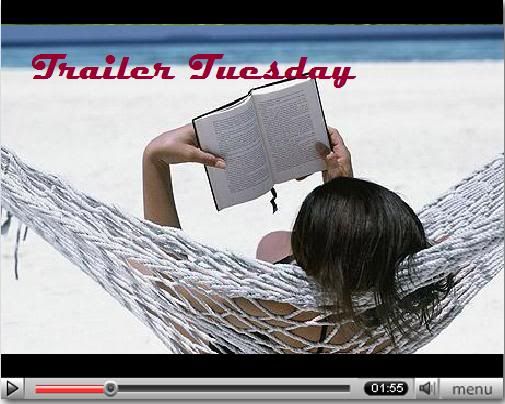 I finally made a badge for this event (being unable to find the original event)! This will probably change over the next few weeks as I attempt to make a more original badge. Please feel free to share your own trailer Tuesdays in the comments everyone. ;) I found the main focus of the picture at
this URL
.
And, in honor of this week's musing, this week's Trailer Tuesday focuses on two of the novels I'm most excited to read: Anna and the French Kiss by Stephanie Perkins and Heist Society by Ally Carter.
Anna and the French Kiss has been on my TBR list for far too long. This is one novel I absolutely cannot wait to read. If John Green himself, along with uncountable others, loved this novel, there's no reason to not immediately undertake it. ;)
And for Heist Society, I present a short video that's a little different. In this short clip Ally Carter talks about and promotes her book:
So that's it for me today, Rae's review should be up shortly. What do you think about the badge? Or Anna and the French Kiss? Or Crank? Or Heist Society? Want to share your own teaser Tuesday or Trailer Tuesday? Leave it in the comments. ;)
Thanks so much for stopping by!

-C